Dress Me in Your Bones - Beaded Hearth Sweep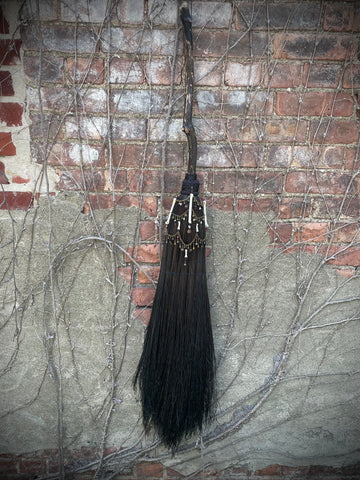 This lovely offering is tied on a beautiful spalted piece of driftwood in a hearth sweep style. Hand dyed black reed, is woven at the base and draped in brass toned chain with hand wrapped beaded accents with fox bones and rattle snake vertebrae. Measuring roughly 48 inches in length by 9 inches across the sweep. 

**Note on shipping- If you are ordering multiple items that can be combined, OR the final shipping amount when postage is purchased is less than the combined shipping costs paid, any overage of more than 1$ will be refunded. 
---
More from this collection